This week we welcome the Berlin Metropolitan School to the blog. We have no doubt you've already guessed . . . but this school is not based in the UK, instead it's located in what is arguably Germany's cultural capital – the city of Berlin.
With a student population of 1000+ pupils hailing from 78 countries, the school was perfectly positioned to trial the 'Lost Wor(l)ds' Calligrams activity.
Jenny O'Fee, Principal of the Primary School, shared a selection of the images created by pupils. Some of the children were in the classroom whilst others accessed the activity virtually from home. This is a great reminder of the flexibility of 'Lost Wor(l)ds' activities and their focus on art, storytelling, poetry and music (alongside getting outdoors into nature) is a guarantee for good fun 😉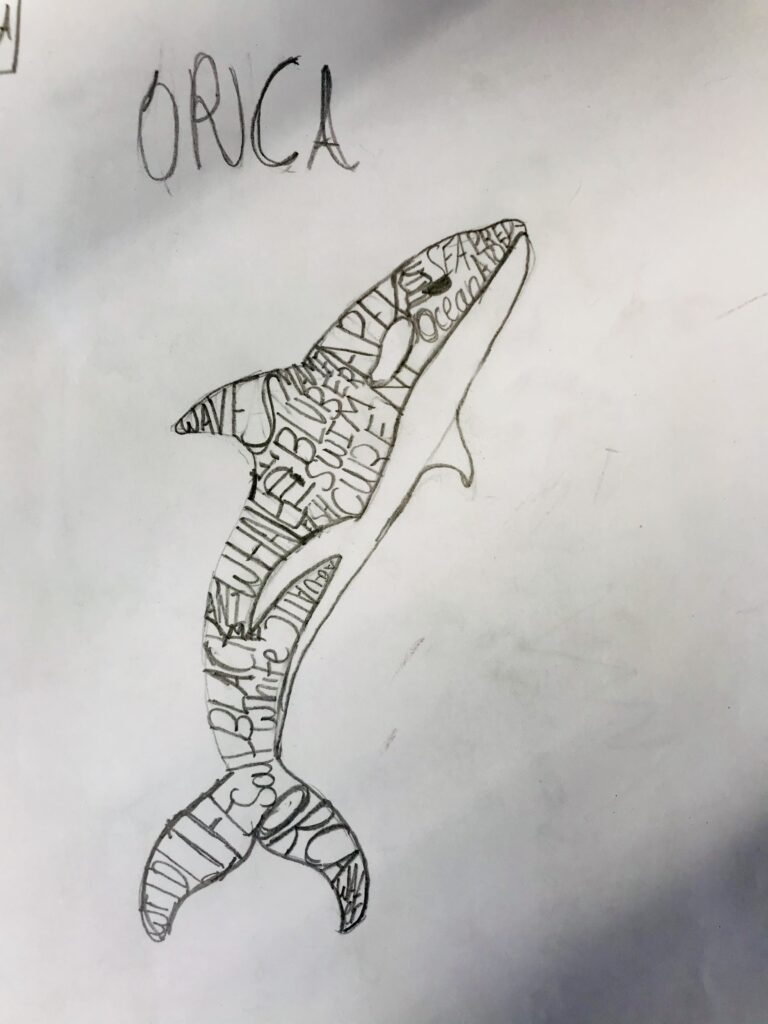 The activity includes templates for children to use to create poetry. One pupil decided to use their imagination to adapt the dolphin template to create an orca Calligram. There are no rules – the aim of the activity is for children to explore words and language in new and creative ways of their choosing.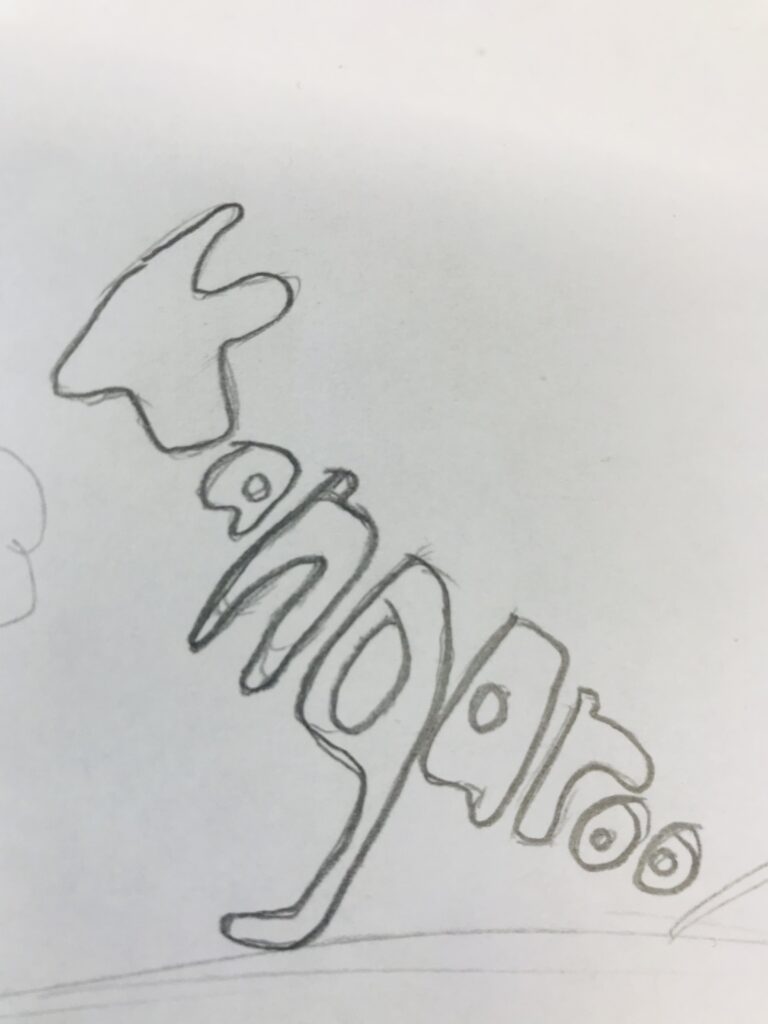 Another great example of how to make the activity your own . . . using letters to draw a kangaroo! Check out the clever use of the 'K' to create the head and the 'G' for the long strong legs a kangaroo needs to jump around.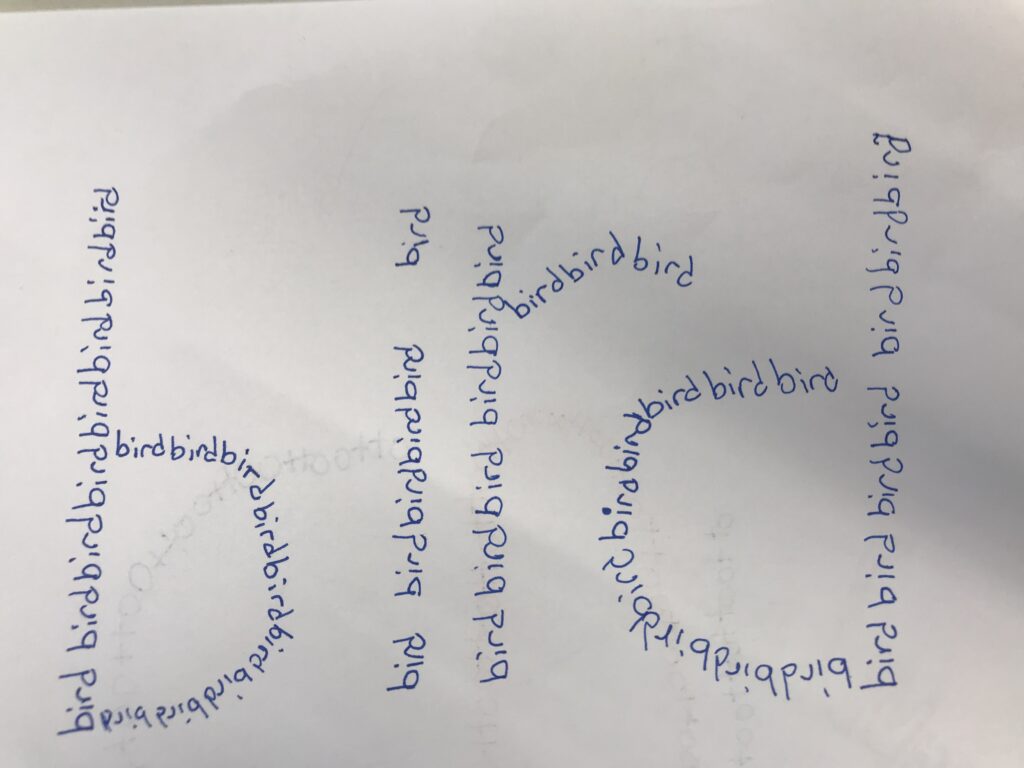 Words to write a word – neat idea, even neater handwriting?!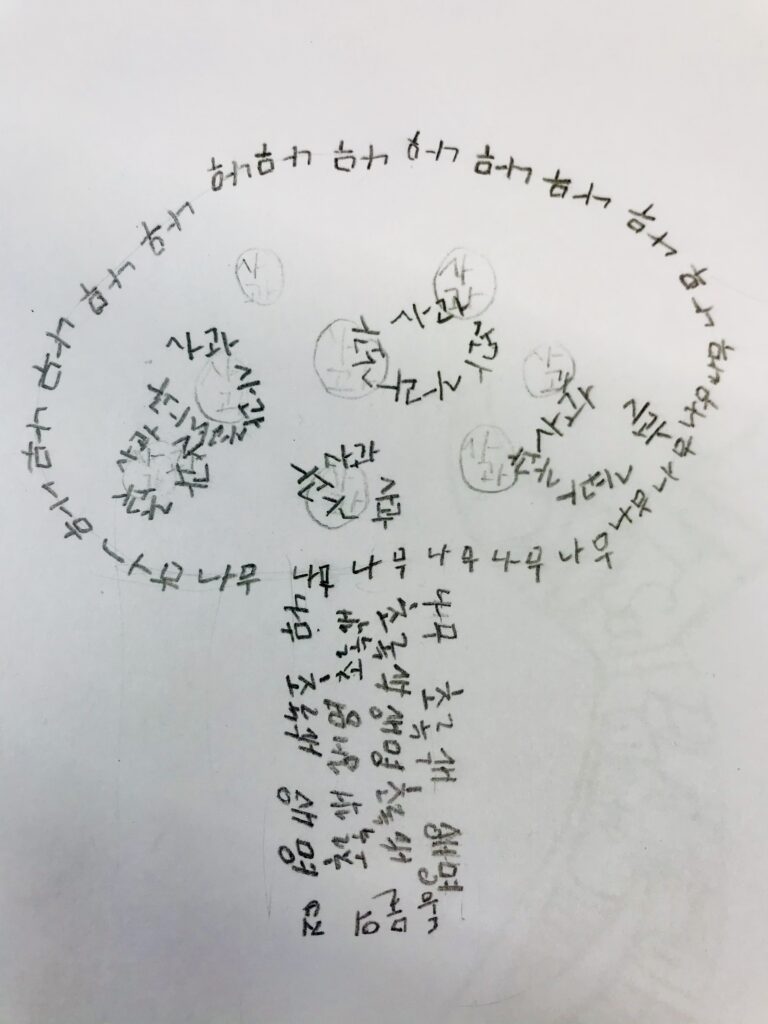 Did you know this was an apple tree? A different alphabet has been used to create the apples, branches and trunk.
Jenny told us that she found the "multilingual worksheets, as a resource for students" to be a really useful and the accompanying PowerPoint provided "really excellent provocations for students to think about Calligrams". We can see the pupils' enthusiasm for Calligrams in the examples featured here. In the future Jenny would like to explore new ways of encouraging poetry writing in diverse languages in the classroom. We would recommend our 'Who has seen the wind' or 'Creature Feature' activities . . . but keep an eye on the @LostWor_l_ds twitter account for new poetry related activity announcements.
Read more about the Berlin Metropolitan School's 'Home Languages' programme in primary education and their report on the Calligrams activity. Jenny's blog is a great place to learn more about her work on multilingualism and access the resources she has accumulated: https://jennyofee.com/
Huge thanks to Jenny O'Fee and the primary pupils participating in the Calligrams activity at the Berlin Metropolitan School – we cannot wait to see what you do next!
Remember if you want your school to feature on the 'Lost Wor(l)ds' blog, email us at: lostworlds@sheffield.ac.uk.