Sheffield's Multilingual Children's Library launched in November 2018, funded by an Arts and Humanities Research Council Grant, part of the "Open World Research Initiative". The work won the International Brenda Eastwood Award for Diversity and Inclusion in 2019.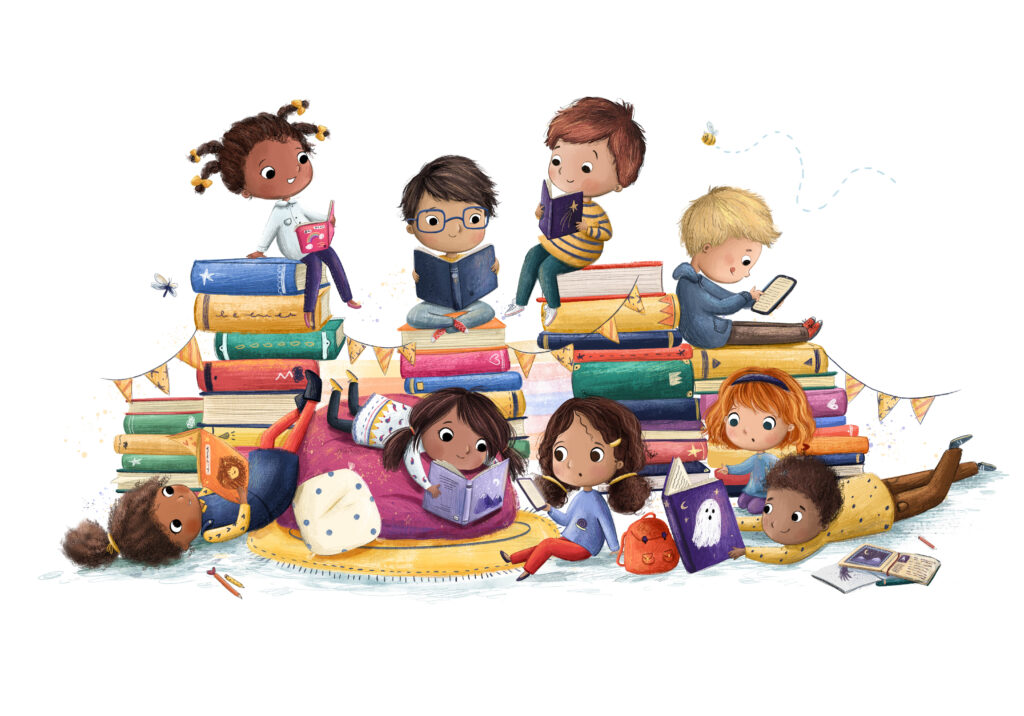 This page has been set up to disseminate the resources and findings from this project. In the right-hand download menu you will find:
a) The guidelines for setting up a multilingual children's library, suitable for public and voluntary libraries, as well as schools and/or other settings. The guide highlights issues for consideration, encourages working with children as stakeholders, and shares examples of events from Sheffield's experiences.
b) The downloadable "reading passport" mentioned in the guidelines – a way for children to keep track of their multilingual reading experiences.
c) Artwork linked to the multilingual children's library, created by Lucy Fleming for the project, and funded by the research project. This artwork is free to use under Creative Commons License – Attribution should be given with a link back to this page.
d) A Word document for a Multilingual Reading Certificate, to be adapted as you see fit.
If you have any comments or queries, or you are using (or planning to use) the guidelines, it would be lovely to hear your feedback: s.little@sheffield.ac.uk.