Today we are celebrating Earth Day and joining the 2021 global call to take action on climate change and protect our planet. Environmentalism, sustainability and protecting nature are at the heart of the 'Lost Wor(l)ds' project. We would like to share how our activities can help your school or class celebrate Earth Day and contribute to world wide change.
A crucial starting point from which to connect with the global environment, is through exploring, researching and understanding your local environment. The 'Spring Scavenger Hunt' and 'Nature Egg / Star Hunt' activities encourage children to look with fresh eyes at the natural world in their immediate vicinity. Local wildlife and the diversity of birds, mammals and insects that they share their environment with can be monitored and recorded through the 'Bird Watch' and 'Minibeast Survey'. Children can use these activities as a springboard to consider what they can do to protect, support and sustain local wildlife.
This year the focus is on 'green' social justice. We believe there are many different ways to achieve this, starting with taking very practical steps to ensure your classroom is as 'green' as possible with our new 'Recycling' activity.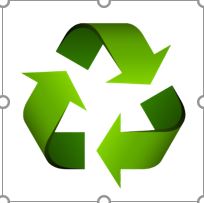 The key aim of this activity is to apply language skills to recycling and sustainable living, whilst creating classrooms that reflect children's multilingual skills. It reinforces the need to recycle and encourages children to be mindful of how they dispose of waste both in and outside the classroom. 
If children are keen to learn more about global environmental challenges, 'Letters for Change' is a great way to not only understand, but take action on these issues. If you decide to focus on the plight of critically endangered pangolins when writing 'Letters for Change', perhaps your class or a pupil, would like to review 'Pangy the Pangolin'? You can watch this short film of the book 'Pangy the Pangolin' or download your free PDF copy of the book here.
If your school or class is embarking on any 'acts of green' on Earth Day, add them to the Billion Acts of Green Counter and ensure your actions are counted in the worldwide global project to protect the environment and the natural world. If everyone acts green, we can collectively make a huge change. Most important of all, report back and let us know how you got on!